Tips and Tricks
Driving in Mauritius
The probably best way to discover Mauritius is by car. In Mauritius you drive on the left – hand side of the road and give way to the right. This is a big change for some, but what is even more striking is the difference in the way of driving. On your way you will see roadworkers who are turning signs instead of traffic lights, you will see scooters loaded with weird things, people walking on the motorway and so on.
The easy-going way of life and the friendliness of the Mauritians can also be seen when they are driving. When asking for the way they might just go in front of you to make sure you do not get lost.
Even though everything is easy there are some traffic rules which should be observed.
Speed limits
In towns you are only allowed to drive 40 km/h. The "Speed Zone – 40 km/h" signs show that speed limitation. On highways the speed limit is 80 km/h and on the motorway it is 110 km/h
Roundabouts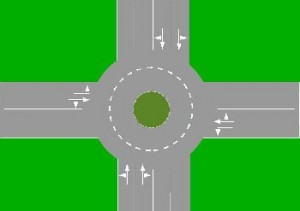 When driving on the motorway you will find many roundabouts on your way.Drivers who arrive at the roundabout give way to those who are driving in it. As long as you would like to stay at the motorway you can stay at both lanes. If you would like to leave the motorway to turn to the left you should change to the left lane and if you wish to leave the rounabout at the third exit just take the right lane.
It sounds a bit complicated, but most of the time there are signs at the street which show which lane to pick and during rush hour the police will control the traffic.
Parking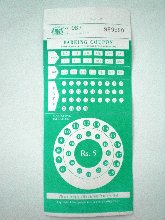 Except for the cities Port Louis, Rose Hill, Curepipe and Quatre Bornes public parking is free of charge and easy accessible, but in those cities parking is only possible with ticket.
Those tickets can be bought at petrol stations. They are valid for either an half-hour or one hour and will be filled by the driver when he parks the car. There are two different zones and depending on the zone parking is either 10 or 20 Rupees an hour.
In Port Louis I would advise you to park your car in Caudan Waterfront. It costs 50 Rupees an hour, but it is much more relaxed. The parking lot can easily be found and you won't have to go into the city with all the traffic. Another opportunity for people who know Port Louis a bit would be parking at the racecourse, which is only available when no race takes place.
Refuelling
Petrol stations are usually easy to find. Nevertheless there are almost no 24/7 stations so you better refill the tank before going on a trip at night.
Car Rental
If you want to rent a car in mauritius, you should know that all official rental cars have a yellow licence plate. If someone wants to give you a car with a normal black plate, you should ask for a huge discount 😉
Unofficial traffic rules
There are some traffic rules which are matter of common knowledge:
| | | |
| --- | --- | --- |
| Outstreched hand | while driving | I am turning! |
| | in a traffic jam | Caution I am changing lane! You let me in, do you? |
| Car which is driving very much on the left side | | I don't really want to drive faster today. Plese just overtake me. |
| | waving | Overtake!! Now! You can! |
| Honking shortly | while driving | Caution! I am coming! Please stay at your lane because I am overtaking! |
| | at traffic lights | Go! It is gone green! Probably you know it, but just to make it a bit faster. |
| Honking | | I had right of way!! |
| Policeman who waves during rush hour | | Faster please! How else should this traffic jam ever end? |
Taking the bus
Mauritius has a good bus network, which is spread throughout the country. So most of the locals are using the bus to get around the island. Taking the bus is not very comfortable, but it is a special adventure which everybody should experience. Furthermore it is the cheapest way of travelling. If you have a long distance to go, you should arrange enough time. Taking the bus has one big disadvantage: depending on the region the last buses are leaving between 6 and 8 pm. The price for one bus ride is 18 to 25 Rs. If you have to change the bus you need a new ticket. The ticket can be purchased at the controller, who is always joining the bus. Signs on the front side of the bus are showing the last stop. There are timetables for buses, but usually you can not rely on them.
Here you can find some information about the local public transport which might help you to find the right bus:
On the homepage www.gov.mu you can click on "Bus Timetable". There you can download various busplans as Word or PDF file.
First and last stop and stopovers of different bus companies can be looked up here.
Information about the routes and timetables of Rose Hill Transport Service can be found here.
The major bus companies are:
· National Transport Corporation (NTC) : +230 426 2938.
· United Bus Service (UBS) : +230 212 2026.
· Mauritius Bus Transport (MTB), long mountain (mr dhiraj dosieah) : +230 245 2539.
· Triolet Bus Service (TBS): +230 2616725
· Rose Hill Transport (RHT): +230 464 1221