Spa's in Mauritius
A holiday in Mauritius – with its long sandy beaches, its spectacular backdrop of verdant volcanic mountains, endless sugar cane fields and the tropical climate – is perfekt to escape your daily routine at home and recharge for the next few months.
A visit to a SPA is therefore worth considering, where the physical, the mental and the spiritual are equally cared for. In this unique environment, it is easier leave the everyday cares and obligations behind you….
Traditional House Of Balinese Massages – Arsenal
Actually some Asians came to Mauritius for vacation. Of course a visit of a wellness centre is necessary after a long walk at the beach. But at that moment a big wish arises. They wanted to establish a little bit of Asian culture concerning relaxing to this beautiful island.
At the 25th of October 2010 the "House Of Traditional Balinese Massage" opened. Since this date there is a piece of the tradition of Asia in the city Arsenal.
At the entrance area there is a shop with a lot of Asian gifts and spa products. As soon as you passed this foyer you will dip into the world of Asian massages. At first you can reach a massage room for families including four massage beds. There it is possible get rid of the stress of a whole family at the same time. On the first floor there are fife further rooms for single massages and couple massages. In total there are fifteen massage beds and five deck chairs for the footreflexology. It is enough space to satisfy nearly each wish. Nevertheless it is better to book in advance to make sure that nothing can cancel this moment of relaxing. Otherwise the doors of the House Of Traditional Balines Massages will be open from 9am to 8pm at seven days a week.
This location has a very special feature. The house is well equipped with products from Bali only. Not only the products but also the decoration, the music and the employees are from Asia. Inside of the building the guests should become a sense of Asia by listening, watching and feeling the atmosphere.
An other outperform characteristic is the fact that only organic oils are used. This is something that makes this place unique.
I am glad to receive the experience of a traditional balinese massage and a tradtitionel footreflexology,
During the long relaxing time on the bed you can feel how the pressure of the hands enters your body and removes everything which is not acceptable for the own good health.
HOUSE OF TRADITIONAL BALINESE MASSAGE
Brijmohun Building, Royal Road, Arsenal, Mauritius
Tel: +230 248 0379 begin_of_the_skype_highlighting              +230 248 0379      end_of_the_skype_highlighting
www.indonesianmassage.com
SIGNATURE TREATMENT
traditional balinese body massage – 60 muntes MRU 1400
aromatic balinese body massage – 60 minutes MRU 1500
lymphatic drainages massage – 90 minutes MRU 3000
head spa treatment – 60 minutes MRU 2300
MASSAGE
head massage – 30 minutes MRU 800
shoulder massage – 30 minutes MRU 800
hand massage – 30 minutes MRU 800
leg massage – 30 minutes MRU 800
FOOTREFLEXOLOGIE
Traditional foot reflexology – 40 minutes MRU 800
SCRUB
Body scrub – 30 minutes MRU 800
BODY THERAPIES
Milk bath – 30 minutes MRU 800
Infra red/herbal steam bath – 30 minutes MRU 800
Yoghurt honey rub – 30 minutes MRU 800
Ginger wrap – 30 minutes MRU 800
Chi
Chi in traditional Chinese philosophy is the universal life force that governs wellbeing and personal vitality. To maintain good health, it is believed that CHI must flow freely within the body.
CHI's signature therapies are based on The five Elements Theory, in which
Wood(木), Fire(火), Water(水), Metal(金), Earth(土)
are in balance to harmonize with the positive Yang and negative Yin energy within the body. For Balance to restore the harmony of Yin and Yang must be restored.
And especially after a long flight to Mauritius it is worth to think about starting your perfect holiday in a Spa.
MyLiving, Pereybere

Step into MyLiving (former Chi, The Spa), a luxurious temple of harmony for the mind and soul – an indulgent sanctuary created for your pleasure and well being where ancient healing traditions, philosophies and rituals from China and other parts of Asia are fused together with the fragrance of specially blended oils, herbs and spices.
Chi is the Energy of life and to be healthy you need a free flow of Energy in your body. The Spa offers Designed Treatments to improve this flow.
MyLiving is for more than one year in Pereybere. The concept is based on Asian Techniques, as for example, before every therapy you would be given a foot ritual and after each therapy hot towels are used to relax your muscles.
The staff speaks English and French and the Manager speaks German. They are trained by an asian Trainer who comes regularly to Mauritius to improve their Knowledge. Soon, there will be a TCM doctor from China who can offer acupuncture, moxibustion. The team at MyLiving consists of well trained and experienced therapists and will welcome you very warmly and friendly.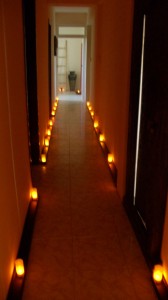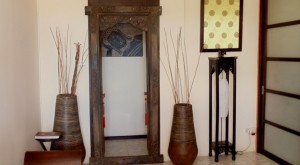 One Vision of MyLiving is to go more towards a Medi-Spa Asian concept where tourists can experience a life –enriching healthy holiday. At the moment there are 4 treatment rooms, and every room has a calm atmosphere and is well decorated. Cleanliness & hygiene is very important in this spa. Price is reasonable and MyLiving has one price for tourists and local residents.
The Spa offers you individual Wellness Programs which the team at MyLiving can work with you to create your own health program from the extensive range of holistic and healing therapies. In addition, you can book either an At Home therapy in your own villa or apartment or a Transport Service at extra fee, and even Spa Parties can be organized for special occasions. Please feel free to ask at MyLiving directly. They also can organize Yoga, Meditations and Qi Gong sessions for you to complete your Wellness Program, but you have to inform the MyLiving at least two weeks before you want to enjoy it.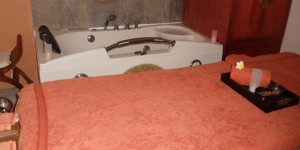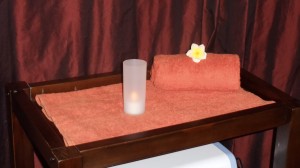 MyLiving offers you a wide range of different Treatmens:
· Signature Therapies
· Traditional Massages
· Alternative Holistic Therepies
· Body Scrubs
· Body Wraps
· Chi Journeys
· Body Shape Therapies
· Facial Treatments
· Hand & Foot Care
· Waxing & Threading
· Eyebrows/-lashes Tinting
· Hair care for her and him
· Tailor made Programs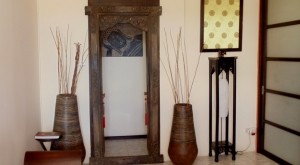 If you choose a signature therapy, first you have to choose your oil by smelling each of the 5 element oil and the one which pleases you most would be your treatment oil. There are five different oils depending on the five Elements. Then you get your bathrobe, your disposal slip and slippers for the treatment completely offered from the spa. There is also the possibility to take a shower before your treatment and you are given your own locker to keep your own clothes and other personal belongings.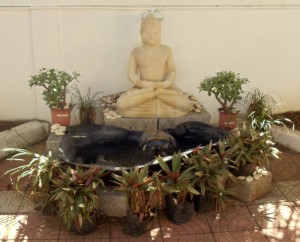 After the treatment you can relax in the garden, next to the budha,sipping your tea and you will feel totally refreshed and relaxed.
"I have tested the Orient Blend signature therapy and I can say it was the best massage I ever had."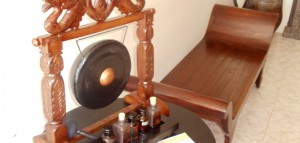 Please notify MyLiving, if you have to cancel your booking at least 6 hours before your appointment
MyLiving is open from Monday to Saturday from 9 am to 7 pm.
Contact Details:
MyLiving
Old Mill Road
Pereybere
Tel: +230 263 9621
Fax: +230 263 1095
Email: [email protected]

Grand Baie Gym and Hydro-SPA
An independent SPA is located between Grand Baie and Pointe aux Cannoniers.The SPA exists for seven years, the associated Gym for 27 years.It is characterized through the highly qualified and experienced staff who speak English and French, its modern and serious equipment and through offering a variety of treatments.
New classes, latest equipments, wellness and hydro spa, and Gail Café are all just part of the Grand-Baie Gym experience.
Gym
In the Gym you can do cardio or weight training on new equipment and free weights, take group classes, like Tai Chi, or take dance lessons, such as ballet, salsa and jazz dance. There are divided classes for children and adults, or even martial arts can be learned.There is also the possibility to book a personal trainer.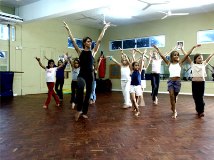 The gym also has a 25 meter pool surrounded by a tropical garden, where Aqua Aerobics is offered to adults and children are able to take swimming lessons.
Hydro-SPA
Water has the power to heal in a remarkable way and to stimulate and rejuvenate. This SPA is specialized in water treatments, but there is also offered a wide range of traditional SPA treatments.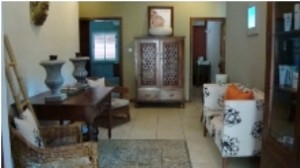 For a perfect start, or finish, to your workout, take some time out for yourself in our revitalizing hydrotherapy SPA. Relax muscles and evaporate stress, as you soak, stretch, breathe, float, luxuriate, and linger in pristine surroundings complete with massages, beauty treatments, saunas, steam rooms and relaxation lounges.
There is also a separate area for partner massages to escape from daily routine together.
The experienced masseuses offer various types of massages such as:
Relaxing Massage
Massage with essential oils
Swedish massage
Supporting massage for losing weight
Tonic Massage
Four Hands massage
Back, neck, shoulders and head massage
Aesthetic treatments such as facials, waxing, manicures and pedicures and a hair stylist can also be, as well as body wraps, hydrotherapy and balneotherapy.
Packages and specially formulated treatments
If you want to take it easy, relax and to tone up, come and discover the special treatments and packages put together according to individual needs at the Hydro Spa. These are over half day or a day or over a week.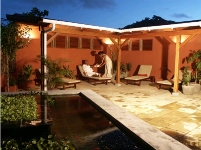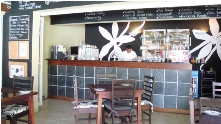 Relaxation Area
After or between your treatments, you can relax yourself in our zen garden.
Gail's Café
Refuel after a hard workout, or boost your energy levels before you get going, with a tasty snack from Gail's Café. The Cafeteria offers dietetic meals, light snacks, fresh juices and a whole variety of refreshing drinks and healthy food. Just relax and catch up with friends in the stylish surroundings.
Contact Details:
Grand Baie Gym & Hydro Spa 3 X Club Road – Grand Baie – Mauritius
Tel: (230) 263 4891 Fax: (230) 263 9291 Email: [email protected]
Benefits of Ayurveda
Ayurveda is a natural science designed to work symbiotically with the human body in order to help it restore and remain healthy. The benefits of Ayurvedic treatments, therapies & massages are numerous:
Sustains good health through preventive science

Diminishes stress, tension and anxiety levels

Cures deep-rooted illnesses & diseases

Increases life-span & focuses the mind

Boosts the feeling of well-being

Improves blood circulation

Improves beauty
Kairali Ayurvedic Spa, Phoenix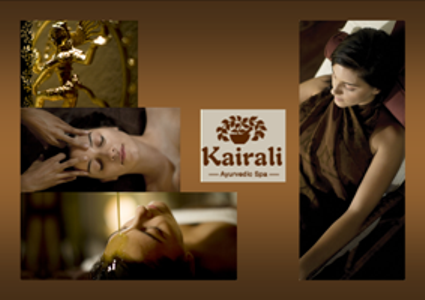 History
Since 1989, Mr. and Mrs. Ramesh opened their first Kairali Center in Delhi.Mr. Ramesh comes from a family of Ayurvedic physicians, which extends far into the past.Meanwhile, the company has evolved into a franchise company and is expanding worldwide.
The National Geographic Traveler has chosen Kairali Ayurvedic Health Resort in India among the top 10 in Asia, and among the 50 best worlwide.
Kairali Mauritius
Speed of life is increasing everywhere around the world and also in Mauritius. Therefore it became very important for Mauritians to take care of their body balance and to maintain a good health. Kairali Mauritius is a place to find peace and relaxation and of restoring health.
Atmosphere
All new visitors consult an in-house Ayurvedic doctor for a health check and to inform the doctor of any previous illnesses, allergies etc.
The Ayurvedic treatment rooms in Kairali Spa are traditionally furnished and every room has its private shower and toilet to keep the privacy.
You are recommended to appear 15 minutes before the appointment for the check-in and to avoid a shortening of your appointment.A 50% deposit is required to confirm the booking.You are also asked to put off your mobile phones in the spa, as the peace and tranquility for all guests in the spa is to be ensured.For cancellations, please contact at least three hours before the appointment at the Spa or else, a fee of 50% is to be payed. Cash, check, debit and credit cards (Visa / Master Card) accepted. Depending on the outfit during the treatment, normally most treatments are carried out without any clothes.However, you can wear what is comfortable for you.
Please tell our doctor before booking your treatments if you have high blood pressure, allergies, other physical ailments or disabilities, or if you are pregnant.It is recommended that no alcohol is consumed before, during or immediately after treatment.
The spa is open every day except Mondays from 10 to 21 o'clock.Parking is available directly at the Spa.
Treatments
Each visitor is asked what room temperature, light intensity and the pressure during the massage he/she prefers.
The therapists who are trained in Kerala (India) pamper the customers with wonderful treatments and applications, followed by a period of relaxation with a warm herbal tea.In summer you can also relax in the Zen garden in front of the spa and enjoy the sound of Water.The therapists only speak English.There are both male and female therapists as many women prefer to be massaged only by women.
The emphasis is on relaxation and recreation, with an offer from many different massages, facials, beauty treatments and other specialized treatments to help support weight loss and body toning.Meditation and yoga are also offered to ensure complete healing of body, mind and soul.
Our Ayurvedic treatments include the promotion of good basic constitution and the removal of imbalances in order to return to a state of healthy balance.The treatments consist of using herbal remedies, especially for Ayurvedic massage oils with ingredients from herbs and nutritional advice when required.
Some treatments are performed by two therapists simultaneously called four hands synchronized massages.This general massage technique is very effective support for the vision and to contribute to sleep disorders and rheumatism and to improve vitality.
There are also several packages including treatments for several days.
Contact:
8, Remy ollier St. Phoenix, Mauritius
Tel: + 230 698 4440

Ayurveda
("science of life")
Ayurvedic:In Sanskrit, the word ayurveda consists of the words āyus, meaning "longevity", and veda, meaning "related to knowledge" or "science". Evolving throughout its history, ayurveda remains an influential system of medicine. The earliest literature on Indian medical practice appeared during the Vedic period in India.The Suśruta Saṃhitā and the Charaka Saṃhitāwere influential works on traditional medicine during this era. Over the following centuries, ayurvedic practitioners have also identified a number of medicinal preparations and surgical procedures for curing various ailments and diseases.
Ayurveda is considered to be a form of complementary and alternative medicine (CAM) in the western world, where several of its methods, such as the use of herbs, massage, and yoga, are applied on their own as a form of CAM treatment.
External oil applications are widespread in Ayurveda.They are used by Ayurvedic ideas to the withdrawal of toxic substances from the skin or mucous membranes.
As a wellness applications are pleasant sensations associated a soothing effect on the skin and a general relaxation response.
As in Europe, the Ayurvedic massages are en vogue, the prices are very high.So you should consider to try an original Ayurvedic massage in your stay in Mauritius. You have a wide range of Spa's here so we have created a survey of Spa's that were from us.
Shantigiri Ayurveda Spa, Grand Baie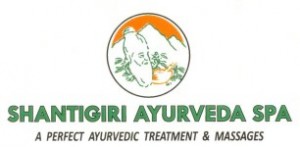 The Shantigiri Ayurveda Spa is a insider tip in Grand Baie!
The Operators are a couple and both have had an education in India. In this spa you will feel immediately to be welcomed in a warm und familiar atmosphere.
I have to point out that there are no different prices for Locals and Tourists, what you will find in most other Spa's. The prices are at a very low level but you get a very high value for the money.
Because the Shantigiri Ayurvedic Spa is very small and familiar you should consider to contact the Owner befor your holidays. And if you want to they can make a special program for your stay in Mauritius.
Both speak English and French, Hindi and Creole.They have many years of experiences and are always on improving their knowledge, extending their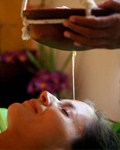 range of treatments and expand the skills. Especially because Ayurveda puts a lot of emphasis on development of knowledge.
There are two small rooms for the treatments, one for partner- or single massages and a second for the Ayurvedic treatments.shower and toilet is also available.
There are basically different types of applications: wellness and relaxation treatments, which are divided into traditional Indian massages and traditional world massages, and therapies that are aimed specifically at supporting health.
Pregnant women get extra massages and the ingredients of the oil must be changed or be left out completely.Heart patients, people with back problems or problems of the water or the circuit also have the option to choose a specific therapy.
I myself was able to test a back massage and I am still very impressed. It is a very different kind of massage, as I know from Europe. All senses are involved with it, the light is dimmed, you smell, hear the music, the interior layout and even the green walls help you to escape in a world of silence, peace and calmness.
Just Harmony!
After the massage you will feel reborn and fell new energy!
Traditional Indian Massage:
Indian Massage 1 hour Rs 800
1 hours Abhyamgam Rs 700
Marma Therapy Massage 1 hour Rs 700
Indian Head Massage 30 minutes Rs 500
Indian back massage 30 minuntes Rs 500
Reflexology 45 minutes Rs 700
Barber Indian Head Massage 30 minutes Rs 600
Pizichil 45 minutes Rs 800
Shiro Dhara 40 minutes Rs 800
Kizhi – Herbal Therapy 45 minutes eight hundred R
Urovasthi – Chest Therapy 45 minutes Rs 600
Kati Vashti – Back Therapy 45 minutes Rs 600
Herbal Body Scrub 30 minutes Rs 400
Word Classic Massages:
Hot Stone Therapy 1 hour Rs 900
Soft Touch Aromatherapy 50 minutes Rs 700
Lymphatic Drainage 45 minutes Rs 700
Fruit Wrap 30 minutes Rs 500
After Sun Burn Wrap 30 minutes Rs 500
Sports Massage 45 minutes Rs 750
Contact Details:
[email protected]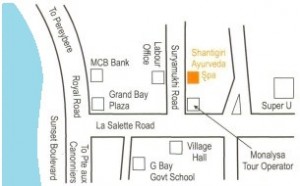 Tel: +230 290 2161