Domaine les Pailles
Existing for 17 years the Domaine les Pailles is one of the first and oldest domains in Mauritius. The 1500 hectares big ground of Domaine des Pailles lays in the centre of Mauritius in between the two cities of Quatre Bornes and Port Louis.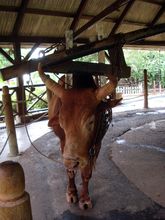 What can you do in the Domaine les Pailles?
Tours through the domain
The Tour begins at 10:00 am with a nice but of course alcohol free welcome cocktail in the visitor centre of Domaine les Pailles. From there you will be picked up by one of the nice guides who will first accompany you to a life Sega Show. After a small taste of Mauritius culture the next stop will be an accurate reproduced sugar mill from the 18th century. Here the whole process of sugar extracting will be presented and explained to you. Meanwhile you will have the opportunity to taste the sugar in its different process steps.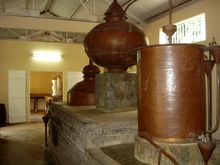 After this the guide will take you to the rum factory which is from 1758. There they still produce in-house rum, which can be tasted. The next stop is the spice garden where all the spices grow which are used in the mauritian cuisine. From cinnamon over to curry, chili and pepper; here you can experience every spice with every sense. After your odor and taste nerves have been stimulated you will get the chance to have a lunch in one of the excellent Restaurant of the Domaine les Pailles.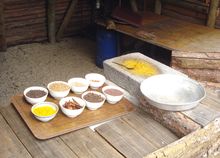 Price: 105 Rs (without Lunch)

Railway journey
A railway journey for 10 minutes shows you the whole site of Domaine les Pailles and gives a short description of the individual buildings and activities.
Price: Rs 110

Carriage Ride
In the expedition of the site, you can also venture with a carriage. The ride will take about 15 minutes.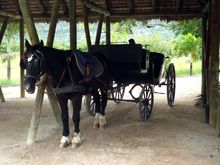 Price: Rs 120

Safari tour
The safari in a Jeep will guide you through the hunting area of Domaine les Pailles and takes half an hour. The safari starts daily at 10.30 am and another one is at 14.30 pm and starts on the main parking lot of the domain. All in all about 3000 deers live on this site which are guaranteed to be seen. The tour itself is quite shaky but it would not be a safari if the Jeep would take you over paved streets.
The highest point of the tour is 400 meters above sea level and after arriving you will have some minutes to take in the breath taking view before returning.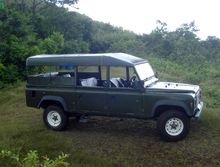 Price: Rs 650 (package with all the activities)
With the different types of Restaurants in the domaine you can have an excellent meal or you will also have many different opportunities to celebrate weddings, birthdays or other occasions on the site. For this you need to contact Domaine les Pailles directly.
Contact:
Les Guibies – Pailles – Mauritius
Tel: (230) 2864225 – Fax: (230) 2864226
E-mail: [email protected]
www.domainelespailles.net