Ecotourism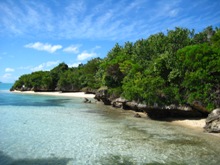 Île aux Aigrette
Île aux Aigrettes is a small island in the south east of Mauritius. It was declared Nature Reserve in 1965 and is since 1987 under the management of the Mauritius Wildlife Foundation (MWF). For more than 20 years now the MWF is trying to make Île aux Aigrettes to a natural and safe place for endemic and endangered flora and fauna.
To do so the islet had been cleared of nearly all the invasive species and species indigenous to Mauritius was reintroduced.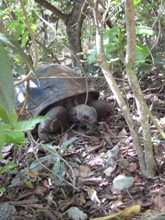 Today the 26 hectare of Île aux Aigrettes are home to more than 20 species. These include the pink pigeon, the Telfair skink and the giant Aldabra tortoise as well as the ebony forest amongst others.
The MWF is a non-governmental organization which depends on donations to be able to continue its work. Their aim is to prevent the native wildlife and flora. The organization likes to make the population see how important it is to treat nature respectfully. Every single person has to take part in that to keep the environment protected.
The Mauritius Wildlife Foundation counts on the peoples' environmental engagement and their help. A guided walk over the island shall make them understand the importance of the work the MWF is doing at Île aux Aigrettes. The walk depends on the guests' wishes and a personal guide will tell you a lot of interesting facts about the flora and fauna you can find on the islet. Each visit helps to prevent this beautiful piece of land and its inhabitants.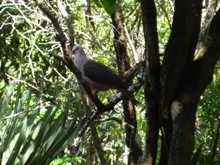 The little boat which brings you from the mainland to Île aux Aigrettes embarks close to Mahébourg. Following the coastal road from Mahébourg to Point d'Esney you will pass the Preskil Hotel and shortly after that you will find a little parking area on your left side with a sign for Île aux Aigrettes. This is where the boat is leaving from.
Departures:
Monday – Friday    9.30a.m , 10.00a.m , 10.30a.m , 1.30p.m , 2.00p.m , 2.30p.m
Saturday                  9.30a.m , 10.00a.m , 1.30p.m          
Sunday                     9.30a.m , 10.00a.m      
Booking Hotline: 631 2396 or [email protected]
Further information on: www.ile-aux-aigrettes.com